Our Staff
Roger Morrison

Company Director/Consultant/Architect (B.arch A.N.Z.I.A)
Roger's interest in Architecture was kindled when he was 14 years old and started drawing plans and designing homes as an interest. He gained valuable experience working for 3 established Auckland Architecture practices prior to going out on his own and establishing Morrison Architects in 1990. Roger has been married to Julie for 31 years and has 3 children. One of his main passions is reading books and articles on Architecture.
---
Alice Zhan
Alice graduated from University of Auckland  Architecture School in 2006 and has been part of the Morrison Architects team since 2007. With 7 years' experience as an architectural graduate, Alice have gained a broad range of experience from private residential work to aged healthcare.
Alice enjoys the challenge of a difficult building site and sees it as an opportunity to push design boundaries. She possesses excellent communication skills and believes in building a strong working relationship with clients, consultants and contractors is the key to achieving great design.
Alice is currently preparing for her professional interview to become a Registered Architect.
---
Tom Hunt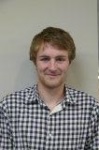 Tom studied a Diploma in architectural draughting at Dunedin polytechnic. He has been working for Morrison architects since December 2012. In his spare time Tom competes in and trains in marathons and ultra marathons.
---
Chinara Sharshenova
I am a passionate architect, with 12 years NZ experience and 5 years overseas experience, who believes in creating beautiful, functional, Eco-friendly designs, unique to individual client's needs. I believe in a collaborative, innovative design approach at all stages of the design process. I strive to ensure that the client gains an asset which is delivered on time and on budget, while working with the contractor to ensure that the highest levels of quality are achieved throughout the building process.
---
Paul Travers
Paul is a graduate from Auckland University's Architecture school, and has had an association with Morrison Architects for many years. He has worked in their offices for three years. When both working for Morrison Architects and  running his own design practice (for twenty five years)  his body of work has included medium/ high end new homes and alterations. He  thrives with the challenges that each new job provides. Paul finds the affiliation with Morrison Architects of great value.  His interests include painting & drawing and, when the weather and tides are right, he likes to get out sea kayaking.
---
Catherine Cusack
Catherine is an intermediate architectural graduate with overseas and local experience, she has been working and studying in the architecture field since 2006, and holds a Bachelor degree from the Unitec School of Architecture, and an Autodesk Revit Architecture 2015 Professional Certification. She is passionate about sustainable architecture and is working towards Greenstar Certification.
---
Sarah Al-Anbuky
Sarah's passion for design has led her to pursue a career in Architecture. Sarah graduated from the University of Auckland with a Masters of Architecture (professional) degree in 2015. She joined Morrison Architects in 2015 and she has already gained valuable experience in the one month she has been working at Morrison Architects. Sarah enjoys the creative process of design and the social contact of working clients.
---
Philip
Philip worked in the IT industry for 16 years before changing his career path and is now learning architecture and training on Autocad Revit. He manages the day to day tasks of the office plus managing the computer infrastructure and systems. He has a large interest in Victorian and Edwardian architecture.